THIS WEEK, CHURCH is back home!!
5620 S. Coddington Ave., Lincoln, NE
Church Service
Saturday at 11:20 AM
Pastor Mike has been delivering the Good News of the Gospel in his series about something we all need to give more of to each other, and something God grants us in such abundance - Grace.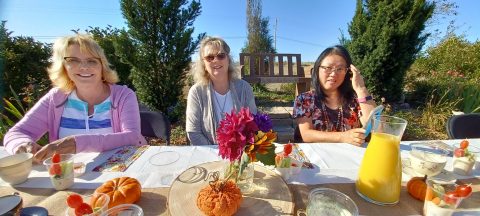 What is God growing in your garden?
Sabbath Schools
Saturday at 10 AM
All the classes are meeting - ask your Greeter which rooms they're meeting in.
We have groups for every age, and a regular Quarterly Lesson Study. More details about the classes under our Ministry page.
Handicapped parking is available in the front spaces.
Super C.O.W.
Connecting On Wednesdays (C.O.W.) are free classes. This outreach offers something for the whole family.
Wed 10/5 6:30 pm
Pathfinder & Adventurer Meeting
Wed 10/5 6:30 pm
Sabbath School Groups
Study groups for different ages and interests. Browse descriptions under the Ministries tab.
Sat 10/8 10:00 am
Worship Service
Join us for worship This Saturday.
5620 S Coddington Ave, Lincoln, NE 68523 New Creation Community offers a welcoming, casual praise service with short and thought-provoking sermons. You are welcome here!
If you can't make it in person, Check Our Our Live Stream! around 11:20 AM each Saturday!
Sat 10/8 11:30 am
---
Women's Ministry Tea & Brunch
in the Prayer Garden a Spectacular
(and Delicious) Success!
The Church Ladies feasted together down the walkway of our Prayer Garden. The Women's Ministry was developed in response to the rapid growth of our congregation, so that we could get to know one another at fun events. Organizer, Shelly Johnson, says that future gatherings will focus on external outreach to women in our Lincoln community - and we can't wait to meet new friends!
---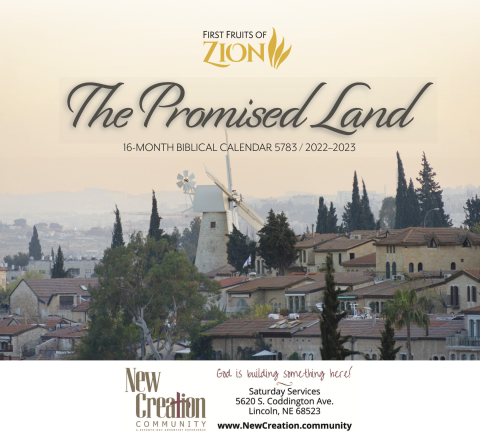 2023 New Creation Community
Calendars are on sale now!
Plan your month around the biblical calendar. These show all the Biblical Sabbaths, Jewish Feasts and Festivals and feature beautiful pictures of the Holy Land.
Only $15
To order: text Greg at (402) 560-6545
---
---
---
---
---
---
Check Out Even More Events:
---
A Call to Prayer
Now more than ever, we need God! And we need to pray! Pastor Mike urges you to get connected three times a day, all of us asking God for the same thing in one voice. 
Two other churches heard about this, and have asked to join us in this urgent call to prayer. Let's make prayer viral!!
What is God telling you?
---
New Creation Community is a contemporary Christian Seventh-day Adventist church filled with friendly families just like yours. If you are looking for a church to connect with, come check us out!

God is Building Something Here!