New Creation Community is a contemporary Christian Seventh-day Adventist church filled with friendly families just like yours. If you are looking for a church to connect with, come check us out!

God is Building Something Here!
---
This Saturday:
Services continue despite Flooding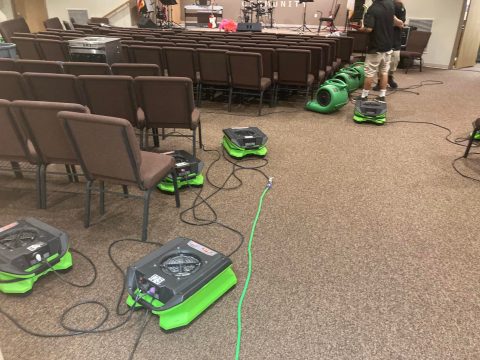 "New Creation has a lot of fans!" quips Pastor Mennard
A pipe fitting burst on the well pump in the janitor closet, flooding the entire church in three inches of water. 
Professional cleanup continues, and we may ask for volunteers to help put things back in order at a later date.
New Creation Community always finds a way to worship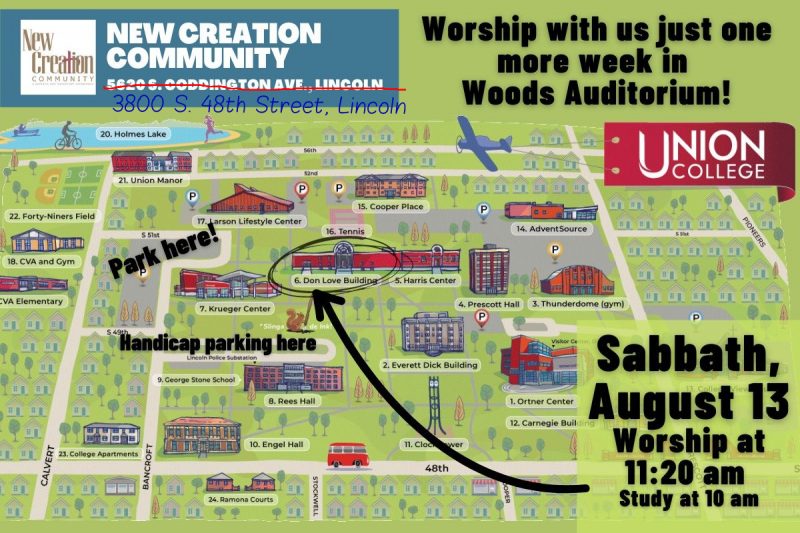 THIS WEEK CHURCH WILL AGAIN BE HELD UNION COLLEGE
IN THE DON LOVE BUILDING
(look for the Arched Roof)
Church Service
Saturday at 11:20 AM
Woods Auditorium. Parking available north of the Atrium; handicapped parking between the girls' dorm and the Auditorium; the auditorium entrance faces west.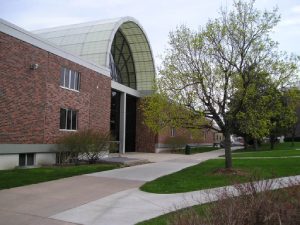 Don Love Building
3800 S.48th St.
Lincoln, NE 68506 
Sabbath Schools
Saturday at 10 AM
Student Center located between the Atrium and Woods Auditorium. Enter from either the Atrium or Woods Auditorium
Handicapped parking is available between the girls' dorm and the Auditorium.
---
Yakkin' & Jammin'
Join us at the Davis acreage all afternoon and evening for Yakkin' & Jammin'. Bring a potluck dish that goes with hotdogs and any instrument you play.
Address:
61499 737 Road, Sterling, NE 68443
Guerrilla Faith will be held at the Davis acreage Saturday at 5:30 as a part of Yakkin' & Jammin'!
Y&J is the perfect get-together to meet new friends!
Address:
61499 737 Road, Sterling, NE 68443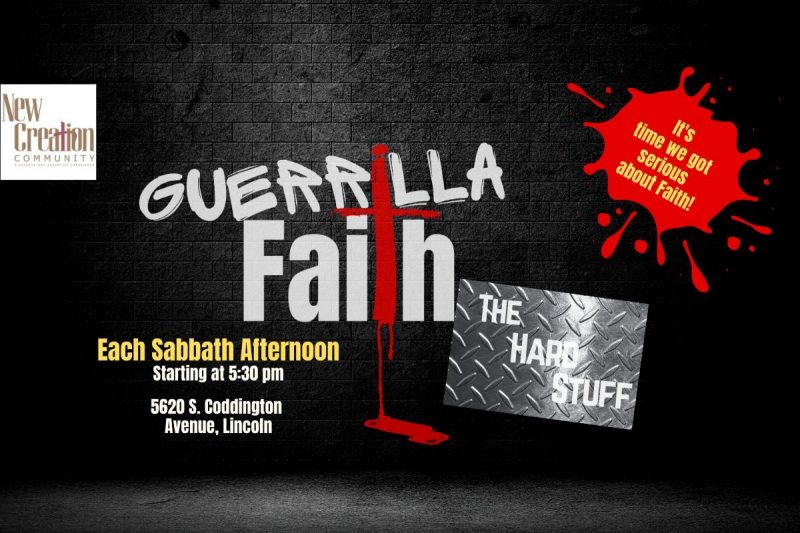 ---
Call to Prayer
Now more than ever, we need God! And we need to pray! Pastor Mike urges you to get connected three times a day, all of us asking God for the same thing in one voice. 
Two other churches heard about this, and have asked to join us in this urgent call to prayer. Let's make prayer viral!!
What is God telling you?