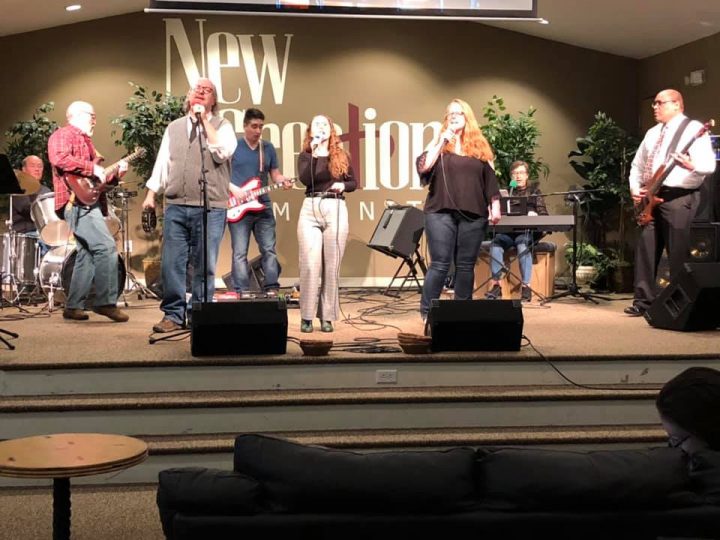 Welcome!
We are a small church on the edge of Lincoln that emphasizes spiritual growth through Christ's transformative power to become a whole new creation.
If you're looking for an inclusive place of worship where
people know your name;

sermons make you think;

Jesus is celebrated through contemporary music;

gratitude is key;

prayer has power;

you'll want to get involved and spiritually grow
…we'd like to meet you!
Our Mission is to glorify God and make His love recognizable.
Our Vision is to grow together in Jesus Christ through truth-based, grace-centered worship and community.
Our Core Values set us apart from other Seventh-day Adventist churches and guide our ministries.
Our 28 fundamental Beliefs can be organized into six categories of doctrine: God, man, salvation, the church, daily Christian life, and last-day events (restoration).
Saturday Services & Activities:
First Things First - traditional worship service starts at 9:00 a.m.
Bible Study begins at 10:00 a.m.
All Praise - second worship service at 11:30 a.m. features contemporary music.
Please check our calendar and get involved in upcoming church events!
How we fit into the World
New Creation Community is a Seventh-day Adventist church. Worldwide, there are approximately 19 million members from 212 different countries.​
​What is a Seventh-day Adventist?
"Seventh-day" refers to our belief in keeping the Biblical Sabbath (Saturday), from Friday sunset to Saturday sunset. It's the day we set aside to worship God.
"Adventist" means that we anticipate Christ's promised return.
---
Seventh-day Adventists accept the Bible as the only source of our beliefs, standards and practices as Christians.
Currently, Adventists hold 28 fundamental beliefs that can be organized into six categories—the doctrines of God, man, salvation, the church, the Christian life, and last-day events. In each teaching, God is the architect, who in wisdom, grace, and infinite love, is restoring a relationship with humanity that will last for eternity.